Great Decisions at the Library
Saturdays, February 16, 23, March 2, 9, 16, 30, April 6, 13, 2019
Nuclear Negotiations: Back to the Future?
Moderator: Halvor A Undem, Affiliate Professor, Ellison Center, Jackson School of Int'l Studies
Nuclear weapons have not gone away, and the Trump administration has brought a new urgency, if not a new approach, to dealing with them. The President has met with Vladimir Putin as the New Start Treaty with Russia comes up for renewal in 2021, the first presidential summit ever with Kim Jong-un occurred to discuss denuclearizing the Korean Peninsula, and President Trump has decertified the Obama nuclear deal with Iran. To what degree should past nuclear talks guide future U.S. nuclear arms control negotiations? Can the art of the deal apply to stabilizing our nuclear future?
The suggested readings for this session are:
"Bombs Away? Being Realistic about Deep Nuclear Reductions"
, The Washington Quarterly, Spring 2012
"Do Nuclear Weapons Matter?"
, Foreign Affairs, Nov/Dec 2018, Part 1
"Do Nuclear Weapons Matter?"
, Foreign Affairs, Nov/Dec 2018, Part 2
"What Would Space Force FIX? No One Would Notice Its Disappearance"
"Slouching Towards Zero: Considering U.S. Nuclear Weapons Programs and Policy"
, The Marshall Institute, April 2013
"
Lengthening Shadows
", Christian Science Monitor, March 18, 2019

The State of the State Department & Diplomacy
Moderator: Laurence and Omie Kerr, retired U.S. State Department diplomats
During the Trump administration, the usual ways of conducting diplomacy have been upended. Many positions in the State Department have never been filled, and meetings with foreign leaders such as Kim Jong-un and Vladimir Putin have been undertaken with little advance planning. What effect are these changes having now, and how will they affect ongoing relationships between the United States and its allies and adversaries?

Cyber Conflicts and Geopolitics
Moderator: Jessica Beyer, research scientist, Technology & Social Change, Jackson School of Int'l Studies
Cyber conflict is a new and continually developing threat, which can include foreign interference in elections, industrial sabotage, and attacks on infrastructure. Russia has been accused of interfering in the 2016 presidential elections in the United States and China is highly committed to using cyberspace as a tool of national policy. Dealing with cyber conflict will require new ways of looking at 21st century warfare. Is the United States prepared to respond to such threats?

The Rise of Populism in Europe
Moderator: Steven Pfaff, Professor, West European Studies & EU, Jackson School of Int'l Studies
Mass migration, and the problems associated with it, have directly abetted the rise of populist parties in Europe. Opposition to immigration was the prime driver of support for Brexit, it brought a far-right party to the German Bundestag for the first time since the 1950s, and propelled Marine Le Pen to win a third of the vote in the French presidential election. In addition to calling for stronger borders, however, these parties are invariably illiberal, anti-American, anti-NATO and pro-Kremlin, making their rise a matter of serious concern for the national security interests of the United States.How should the U.S. respond to these developments?

Click here
to download the 2019 schedule and details. A limited number of copies of the 2019 Briefing Book ($20 each, cash or check only), are available at the Information Desk at the Bainbridge Public Library. The Briefing Book can also be purchased through the
Foreign Policy Association
, and a copy will be available for reading in the library. Email to be added to the mailing list for suggested background readings on the topics and other information about Great Decisions at the Library.
Now in its fourteenth year, Great Decisions at the Library is part of a nation-wide, non-partisan program of the Foreign Policy Association intended to broaden public involvement in foreign affairs. While enjoying coffee and pastries, Great Decisions at the Library participants first view a 30-minute Foreign Policy Association DVD on the topic under consideration and then engage in a discussion lead by an informed moderator.

Great Decisions 2019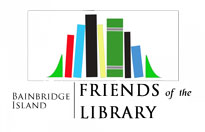 Funding support for Great Decisions at the Library is generously provided by the Bainbridge Island Friends of the Library.