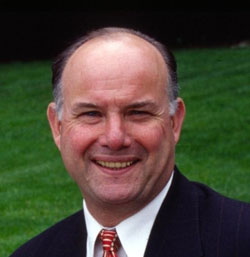 Tom Kelly - Real Estate, Mystery
Tom Kelly, former real estate editor and sports reporter for the
Seattle Times
, has been talking and writing about real estate for more than a quarter of a century. In addition to being a radio talk show host his syndicated column is carried in more than 40 newspapers including the
Los Angeles Times
,
Miami Herald
, and the
Portland Oregonian
.  Kelly has also authored and co-authored a number of books on the subject - 
How a Second Home Can Be Your Best Investment
 (2004), 
The New Reverse Mortgage Formula 
(2005), 
Real Estate for Boomers and Beyond
(2006), 
Cashing in on a Second Home in Mexico 
(2007), and 
Cashing in on a Second Home in Central America
 (2007).  More recently, Kelly has drawn on his sports background to write his first novel, the Northwestern mystery 
Cold Crossover
 (2013).  The story centers around retired coach Ernie Creekmore and high school basketball star Linnbert 'Cheese' Oliver.  When in one brief moment all goes wrong at the state finals, Creekmore and Cheese Oliver's lives start to spin out of control.  Cheese goes missing - his abandoned car found on the Bremerton ferry - and Creekmore sets out to find the young man.  For more information on Tom Kelly and his books please go to 
http://www.tomkelly.com/
.