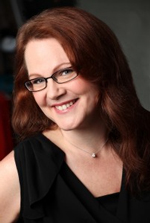 Lauren Dane - Romance
Lauren Dane is a
New York Times
and
USA Today
bestselling author of over sixty novels and novellas across several genres. She has a large number of series to her credit - among them
Chase Brothers, Cascadia Wolves, Goddess with a Blade, Petal Georgia,
and
Delicious
. Dane's
Delicious
series consists of three books about a group of friends, each one an artist in her own way, with Bainbridge Island serving as backdrop. Says one reviewer about Dane: "[She] is renowned, and rightly so, for her romance novels burning up the erotic end of the spectrum, rife with love scenes so hot you'll think your e-reader is developing an electrical problem" (Tori Macallister). For more information about this author please go to
http://www.laurendane.com/
.