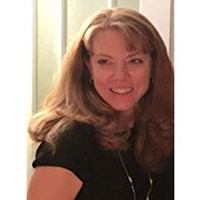 Margaret Millmore - Paranormal Fiction
Margaret Millmore is the author of numerous books, including two series -
Ghostkiller
(2015 - 2018) and
The Four Series
(2015). Millmore's
Ghostkiller
books introduce us to a hero with a special ability - George can kill ghosts and heal their victims. His ability to save lives soon becomes an obsession and begins to eat away at his sanity. His quest for understanding also leads to new friends and allies, and exposes him to enemies he could have never imagined. In the final analysis, can you ever kill something that's already dead?
The Edge of the Cemetery
(Ghost Killer Book 2) was awarded the August 2016 Book of the Month award by
Long and Short Reviews
. Most of Millmore's books are set in San Francisco where she lived prior to moving to the island. For more information on this author go to
http://www.margaretmillmore.com/
.