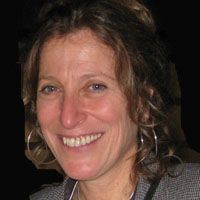 Neva Welton
- Young Adult Self-Help, Community Film Festival
A long-time Bainbridge Island resident, Neva Welton has been engaged in her local community for many years. Her activities include being the co-founder of SCALLOPS (Sustainable Communities All Over Puget Sound) and Sustainable Bainbridge. Welton is also co-author of two books. Together with Linda Wolf she wrote
Global Uprising, Confronting the Tyrannies of the 21st Century: Stories from a New Generation of Activists
(2001) and, a few years later,
Speaking and Listening from the Heart: A Facilitators Handbook
(2005). Drawing on her years of experience as executive producer of the 'Conscientious Projector: Films of Hope for the People and the Planet' Welton also wrote the guide
Start Your Own Community Film Festival
. The guide provides tips on raising money to finance a film festival, as well as organizing and publicizing the event.