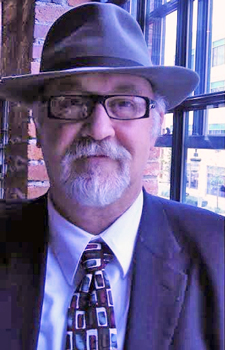 Stephen Edwin Lundgren - Poetry

Stephen Lundgren's poems have been featured in Poetry Corners, annual chapbooks published by Bainbridge Island Arts & Humanities (now Arts & Humanities Bainbridge). Below is an excerpt from one of them. To hear Lundgren read his own poetry go to https://vimeo.com/128830528. Although he no longer lives on the island Lundgren maintains close ties to his former home and regularly visits the library. He is also an avid local historian and prolific photographer.
Alchemies (Sand to Looking-Glass)
Agate orbs, golden apples
Beachwoods mash to pulp
Kelp bulbs, slick shadows
Pools of sand melt clear encircles
( Looking-glass captures the moon).