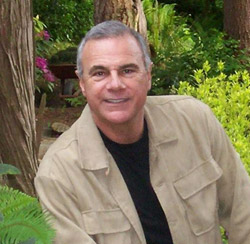 Anthony Flacco
- Suspense, True Crime, Screenwriter
Anthony Flacco is an internationally acclaimed author of both nonfiction books and novels. His non-fiction work includes
A Checklist for Murder: The True Story of Robert John Peernock
(1995) which was adapted for screen and featured as 'Movie of the Week' on NBC. Another one of his non-fiction works is
Tiny Dancer: The Incredible True Story of a Young Burn Survivor's Journey from Afghanistan
(2005).
Reader's Digest
selected
Tiny Dancer
as Editor's Choice for their 1,000th Commemorative Issue in August 2005 and
Kansas City Star
named
Tiny Dancer
one of the '100 Most Noteworthy Books of 2005'. Flacco's latest book,
The Road Out of Hell: Sanford Clark and the True Story of the Wineville Murders
(2009), has also received critical acclaim. CNN's Jane Velez-Mitchell says: "In a terrifying tour de force, Anthony Flacco drops the reader into California in the 1920's and takes us on a gut-wrenching ride through a killing rampage so hellish it makes the BTK serial killer's spree look tame. In the midst of the carnage, an innocent is forced to kill to survive and then must fight to redeem himself. Once you pick this book up, you will not be able to put it down." Flacco is also co-author, with
Sharlene Martin
, of
Publish Your Nonfiction Book: Strategies for Learning the Industry, Selling Your Book, and Building a Successful Career
(Writer's Digest Books, 2009). In addition to his non-fiction books, Flacco has written two novels -
The Last Nightingale
(2007) and
The Hidden Man
(2008). He also writes for the Discovery Channel and Court TV.