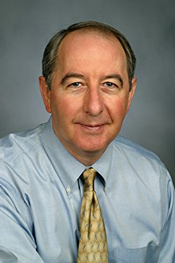 Gerald R. Weeks - Psychology, Sex and Couple Therapy
Gerald Weeks is Professor Emeritus in Marriage and Family Therapy at the University of Nevada-Las Vegas. Among his many qualifications he is a licensed psychologist, a certified sex therapist and a Diplomate of the American Board of Sexology. He has a diverse spectrum of publications to his credit, including some "classic" texts in the fields of individual, sex, marital, and family therapy. His first book,
Paradoxical Psychotherapy
(with Lou L'Abate, 1982), became a national and international best-selling text and was reprinted in 7 languages. Several of his books are widely used in marriage and family programs in the U.S. and abroad. His
Couples in Treatment
(with S. Fife, 2014) is now in its 3rd edition. He also co-authored and co-edited the text
Systemic Sex Therapy
(2nd edt. 2015) and is the senior author of the
Clinician's Guide to Sex Therapy
(2nd edt. 2015). In 2009, Weeks received the "Outstanding Contribution to Marriage and Family Therapy" award from the American Association of Marriage and Family therapy and the next year was named "2010 Family Psychologist of the Year" by the Academy of Family Psychology. Weeks has lectured and presented training workshops extensively throughout North America, Australia and Europe on sex and couple therapy. Over the past 35 years, he has practiced, taught and supervised individual, sex, couple, and family therapy. He continues to practice, write and lecture nationally and internationally. For more information on this author go to
https://en.wikipedia.org/wiki/Gerald_R._Weeks
.