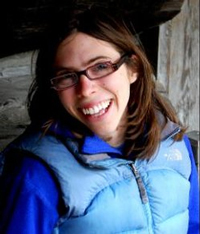 Hilary T. Smith - Mental Illness, Young Adult Fiction
Former Bainbridge Island resident Hilary Smith writes for young adults.
The Washington Post
says of her non-fiction book
Welcome to the Jungle
(2010) "Hilary Smith has come through big time with a book about bipolar disorder targeted to teens or 20-somethings experiencing mental illness for the first time." Smith's novels
Wild Awake
(2013) and
A Sense of the Infinite
(2015) have also received high praise from both critics and readers. For more information on this author visit her blog
http://www.hilarytsmith.com/
.