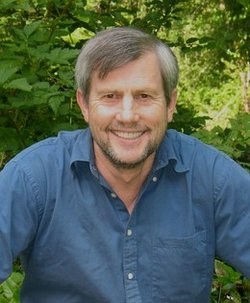 Karl Marlantes - Adult Fiction, Vietnam War
Former island resident Karl Marlantes is a Yale graduate and Rhodes scholar who served as a marine in the Vietnam War. He has been awarded numerous awards for his conduct and bravery in combat. In 2010 Marlantes published his first book
Matterhorn
. The novel became a
New York Times
bestseller and the
New York Times Book Review
described it as a 'brilliant account of war'. Marlantes' second book
What It Is Like to Go to War
(2011) has enjoyed equally high praise. The non-fiction work takes a candid and wrenching look at the author's own combat experiences. The book's intentions, says the
New Yorker
, are threefold - "to help soldiers-to-be understand what they are in for; to help veterans come to terms with what they've seen and done; and to help policymakers understand what they are asking of the men they send into combat."
What It Is Like to Go to War
was chosen by Amazon as the #3 best book of 2011. For more information on this author go to
http://en.wikipedia.org/wiki/Karl_Marlantes
.