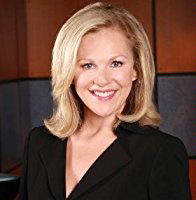 Lis Wiehl - Law, Mysteries, Self-Improvement
Author and former legal analyst for Fox News Lis Wiehl used to live on Bainbridge Island with her husband and two children. Wiehl's career is multifaceted. Over the years, she served as prosecutor in the US Attorney's office; as legal correspondent for NPR's
All Things Considered
and Bill O'Reilly's
The Radio Factor
; as deputy chief investigative counsel for Democrats on the House Judiciary Committee during Clinton's impeachment; and as tenured law professor at the University of Washington School of Law. She has appeared weekly on
The O'Reilly Factor, Your World
with Neil Cavuto,
The Kelly File
with Megyn Kelly,
Lou Dobbs Tonight
, and the
Imus
morning shows. Wiehl is currently an adjunct professor of law at New York Law School and also hosts the
Legal Lis
radio show and the
Wiehl of Justice
podcast. Additionally, Wiehl has written and co-authored numerous books. Among them are the
Triple Threat Series
(Vol.1: 2009),
The East Salem Trilogy
(Vol.1: 2011),
Mia Qinn Mysteries
(Vol.1: 2013),
Erica Sparks Series
(Vol.1: 2016), and most recently
Hunting Charles Manson
(2018), the first volume in her
The Hunting Series
. Wiehl is also the author of several non-fiction books such as
The 51% Minority: How Women Still Are Not Equal and What You Can Do About It
(2007) and
The Truth Advantage: The 7 Keys to a Happy and Fulfilling Life
, (2011).